Do you have 3rd party brokers or in-house sales reps visiting independent stores? If you're an emerging brand you are probably spending a considerable amount of effort on your broker relationships.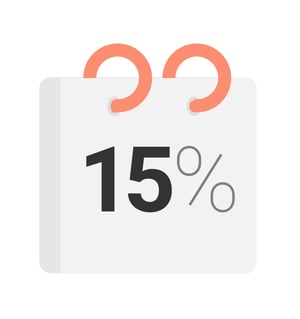 You might be surprised to find that on average, brokers spend around 15% of their time managing all the administrative requirements to promote in-store. Some of those requirements come from the stores, but the majority stems from your system for managing them (or lack of system). If you want to build successful and profitable relationships with your customers, you need to demand accountability and results from your reps on a regular basis, while at the same time making it easier for them to efficiently get to success.
On this last point, you can't afford to be complacent. A solid system for working efficiently with your brokers doesn't happen by accident – you'll need to spend some quality time and effort to put it all in place.

In hopes that you'll find them helpful, I'd like to share my Top 11 Tips to ensure that your broker reps AND customers are successful.



Connect with your brokers regularly to ensure they are working on your business. This is extremely important if you work with larger brokers who handle many brands. Share of mind is critical! Don't be left behind.


Work with your reps in creating special deals and programs to move product. Evaluate after each quarter to understand the effectiveness and ROI of your promotions.


Make sure to train each broker on your in-store promotions and the rules behind each.


Reps should be provided a coop budget to stick to. Make sure to analyze on a regular basis (you will be surprised at how many reps overspend).


Train your reps on new products and on your company story. Do this on an ongoing basis. Your brokers are the ones telling your story to the buyers... make sure they know it well and have as much passion as the founder for maximum effectiveness.


Work with your reps to address the gaps in your distribution reach, and establish a monthly/quarterly plan of action to address them.


Make sure that all forms and documents are up to date and that your reps have all the information they need.


Work with the reps to ensure that all of your promotional tactics (demos, coupons, coop advertising, and TPRs) are scheduled to support each other.


Ensure that sales reps are aware of when and where demos are scheduled so that they can relay the support you are providing to the store buyers.


Establish office hours so that you are available in case reps have questions when they are out on the field. Establishing a dedicated Slack channel for each broker/rep could be a good option.


Make sure you have plenty of car stock or rep kits on hand for when reps need them.
My main message: It's up to YOU. Reps want to be successful, and will work hard for you if you provide them with the tools and support they need to get their job done quickly and effectively!
What's worked well for you and what has not when it comes to broker management? I'd like to hear your thoughts.